Residents of the village Bresje in Fushë Kosovë had the opportunity to visit the Kosovo Women's Network (KWN) exhibition "Break the Silence: Ending Violence behind Walls" on June 24, which was first held in Pristina in June 2019. Since then, the exhibition has been held in many other municipalities, including Peja, Mitrovica, Gjilan, Ferizaj, Prizren, Drenas, Gjakova and Malishevë.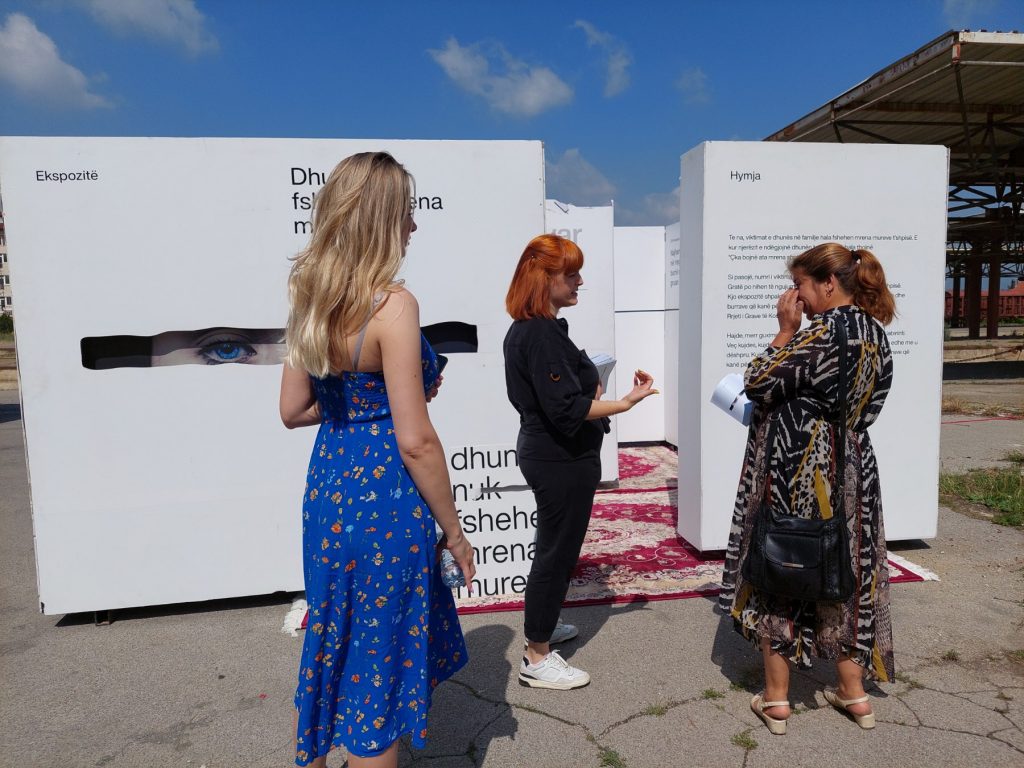 "Retaining walls" installation was part of the exhibition that brought some of the true stories of women and men who experienced domestic violence. KWN staff informed citizens about what key institutions have to offer to address this form of violence. The aim of the exhibition is to encourage citizens to break the silence and seek the support from institutions when encountering cases of violence.
The exhibition 'Break the Silence: Ending Violence behind Walls' is extremely important to be organized and held every year in different cities, because it informs the citizens of the Republic of Kosovo about their rights and institutional responsibility. As the numbers reported to the Kosovo Police are becoming increasingly frequent every year, we deem  necessary to travel with the exhibition in order for citizens to be informed about their rights.", said Besarta Breznica, Project Coordinator, KWN.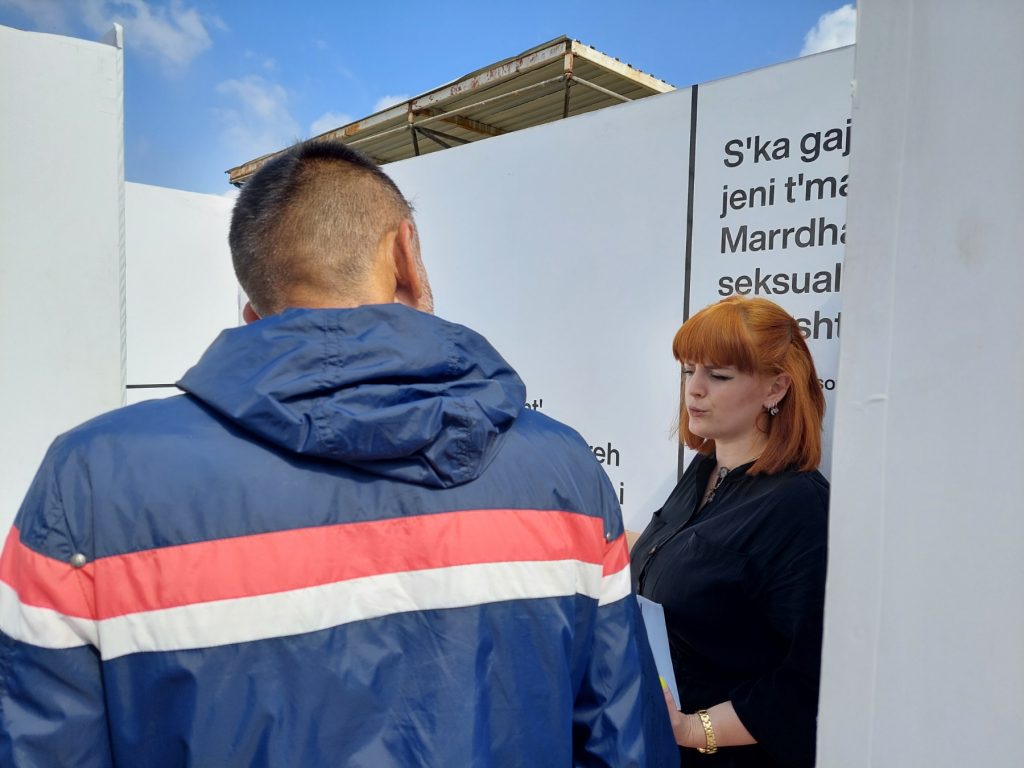 The exhibition remained open the whole day, and KWN staff informed visitors what institutions they should reach out to report cases of violence and thus exercise their rights.
This exhibition will continue to travel to other municipalities in Kosovo, Vitina and Ferizaj respectively.
This exhibition was supported by the European Union (EU) through UN Women (#EVAW), the Austrian Development Agency (ADA), whereas for its implementation in the municipality of Fushë Kosovë, KWN cooperated with Infrakos.