On Friday, 17 June, Adelina Berisha, Manager on Gender Based Violence, KWN, and Besarta Breznica, Project Coordinator on Gender Based Violence, KWN, met with students from Amsterdam University College.
During this traditional meeting Berisha spoke about the history of the women's rights movement in Kosovo, as well as the work by KWN since its foundation, and its six key programs.
The students were interested in getting a closer look at KWN's work and experiences of the Kosovar women's rights activists, gender-based violence and about the victims of sexual violence during the war.
Berisha said that "we don't believe that the abused women will be peaceful and that justice will prevail, unless the state admits what has happened."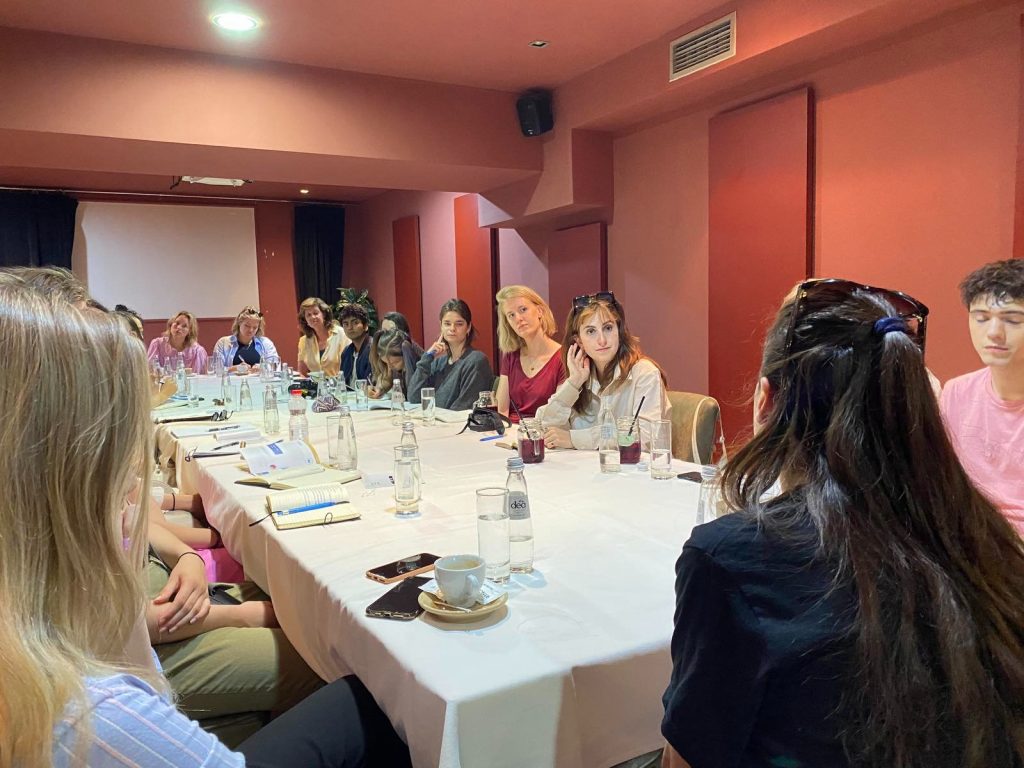 She said that the KWN has advocated for a gender perspective. However according to her, the dialogue always is between men and for technical aspects. "The human aspects that concern us as women are not discussed."
Students have been informed that the KWN's recommendations that are in line with international best practices are being included in Kosovo legislation. Based on KWN recommendations some forms of gender-based violence such as sexual violence and sexual harassment have been criminalized.
KWN staff briefed students on the many awareness campaigns, noting that women are reporting more violence thanks to the work of NGOs.
The students appreciated the meeting by saying that it was "a valuable experience and a great opportunity to understand closely the work of KWN and the situation of women in Kosovo."
The students pointed out that solidarity between the members of the network is motivating and show their desire to work as interns at KWN in order to learn new things and in particular about the role of women in peace building.
Over the past three years, Executive Director, Igo Rohgova, KWN has discussed with the students of this university the rights of women and their impact on the history of Kosovo and peacebuilding.
Read more about the 2021 visit HERE.